If you were a farmer in Perthshire or the surrounding counties from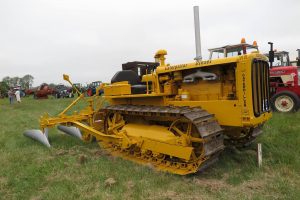 the 1930s to the early 1950s and you wanted to purchase a Caterpillar tractor you might have thought about purchasing one from L. O. Tractors Ltd of Perth. L. O. Tractors of St Catherine's Road, Perth, were already operating as an agricultural tractor distributor in 1938; they continued in business until at least the end of 1950. Local directories also record them in 1939 as an engineer, iron founder and millwright, as well as an agricultural tractor distributor. Their agencies included Caterpillar and John Deere.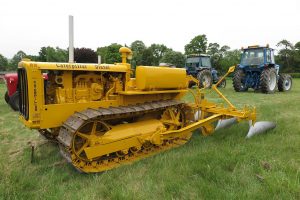 In 1948 they exhibited at the Royal Highland Show a range of Caterpillar track type tractors, as well as equipment for them made by The Birtley Co. Ltd, Birtley, Co. Durham, tractors and agricultural machinery manufactured by Deere & Co., Moline, Illinois. They also sold the "Angus" single and double row potato diggers, also sold by Jack Olding & Co., Herts.
If you are looking through old issues of the North British Agriculturist and the Scottish Farmer, you might notice the distinct adverts of L. O. Tractors. The company was also one of the small number of advertisers in the Transactions of the Highland and Agricultural Society of Scotland  (http://archive.rhass.org.uk/…/transactions-of-rhass-…/610883)
Powerful adverts to advertise powerful tractors!
The photographs were taken at the Fife Vintage Agricultural Machinery Rally, June 2016.