E is for …
Thomas Edmonstone & Son, 110, West Bow, Edinburgh
William Elder & Sons, Castlegate and Vulcan Foundry, Berwick on Tweed; Hardgate Street, Haddington, East Lothian, and Newton St Boswells, Roxburghshire
Elgin Central Engineers Ltd, Hill Street, Elgin, Morayshire
William J. Elsey (Hawksworth, Nottinghamshire), corn and seed machine manufacturer, Glen Cottage, 2 Coltbridge Terrace, Edinburgh
David Erskine, Glenluce, Wigtownshire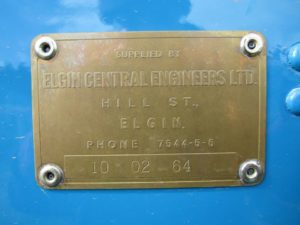 The above is a small selection of agricultural implement and machine makers with the surname starting with the letter E. Some of these names are well-recognised though others are not.
Perhaps the most well-known name is that of William Elder & Sons which started its business at the Vulcan Foundry in Berwick on Tweed. Trade directories of implement and machine makers from the late nineteenth century sometimes include Berwick on Tweed in Scotland; others in England.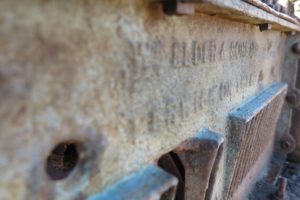 While firmly associated with Berwick on Tweed, the company sold its implements and machines into the Scottish Borders. The company set up an associated trading company in Glasgow in the First World War. This was William Elder & Sons (Glasgow) Ltd. However, it did not remain in business for long. After the First World War, it established premises in Scotland. In 1922 they were located at Hope Park, Haddington, and at Newton St Boswells; these premises continued to trade into the early 1960s. By the early 1960s they were also associated with Reston Motor Garage, Motor Engineers, Reston.
In Scotland the company functioned as an agricultural implement maker, an agricultural engineer, a mechanical engineer and a millwright. It acted as an agent for Massey Harris in 1926, and for Albion in 1945, and David Brown in 1955.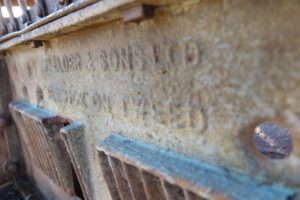 A name that was well-known in Elgin until 1986 was Elgin Central Engineers Ltd of Central Agricultural Works, Hill Street. The business started life as Anderson & Munro Ltd, being incorporated in 1912. By 1960 it had premises at both Hill Street and High Street, with the agricultural department being located at Hill Street. By 1968 it had moved to Moycroft where it remained in following years. It exhibited at the Highland Show in 1951, 1956, 1965, 1966 and 1967. It frequently advertised in the Farming News.
The company had a wide trades base. In the mid 1950s it was an agricultural engineer, implement, machinery and equipment dealer, and a tractor and implement agent, distributor and dealer. In 1960 it was also a motor engineer and agent. It was a Ford tractor agent, and along with that agency sold associated implements and machines from Ransomes, and in the late 1960s from New Holland, and Clayson (combines). In the mid 1960s it was also agent for the "Amby" root harvester, invented and made by Messrs Mads Amby, Aalborg, Denmark.
As an implement maker, it invented and made the Minefield gapper and scarifier. It was entered for the new implement awards at the Highland Show in 1956.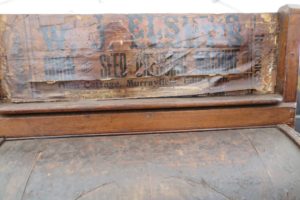 One name that may not be well-recognised by readers is Mr William J Elsey, Glen Cottage, 2 Coatbridge Terrace, Murrayfield, Edinburgh. William was born in Shrewsbury in 1850, and later moved to Hawksworth, Bing, Nottinghamshire. He came to Edinburgh around 1894, but retained his links with the south thereafter, advertising himself in the Scottish Farmer as "W. J. Elsey, manufacturer, Hawksworth, Bing, Notts, or Glen Cottage, Murrayfield, Edinburgh".
William was a corn and seed machine manufacturer, also making improvements to seed-cleaning machinery, carrying on that work until his death in early 1921. He had a wide reputation for his seed cleaners, also actively promoting his inventions and wares in both the North British Agriculturist and the Scottish farmer from 1894; he attended the Highland Show each year from 1899. He also sold manufactures from other implement and machine makers, such as W. Rainforth & Sons, Lincoln, in 1906.