In the nineteenth and early twentieth centuries, women did not always play a central or a visible role in the Scottish agricultural implement makers. They more usually played a background role, as supporters of their husbands or family members; some worked in the "office"; others were shareholders; further ones were directors.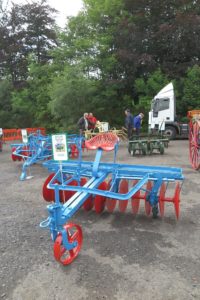 Their roles became more critical when key members of businesses, such as the directors or makers, died and families wanted to continue their business. This was especially so where their businesses were well-known, long lasting and successful.
When Andrew Pollock, implement maker, Mauchline, died in October 1904, at the age of 55, the family of that well-known – and indeed renowned – implement maker were faced with a difficult situation, that of continuing the family business. Andrew's sons were still of an age which meant that they could not run the business. Andrew, the oldest son, was born in 1888, and William two years later in 1890.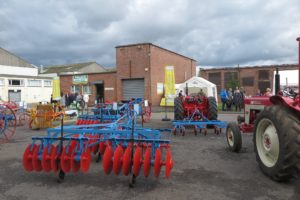 An arrangement was made that the business would be run on behalf of his trust by Mrs Pollock – Martha – and her two sons until such times as they were old enough and able to run it. From 1904 Martha, who was in her fifties, continued the business under the name of Andrew Pollock, agricultural implement works, Mauchline. This she did until 31 December 1912 when it was transferred to Andrew Pollock and William Pollock, under the name A. & W. Pollock, agricultural implement works, Mauchline.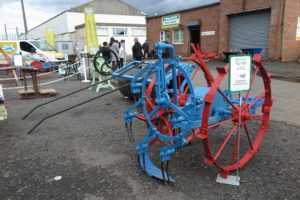 During these years Martha continued to grow the business. She continued to exhibit its manufactures at the Highland Show. She also entered the company's potato diggers for the famous Royal Highland and Agricultural Society's trials of potato diggers or lifters in 1909, 1911, winning in the latter a premium along with three other machines. The company also ensured that along with its own manufactures it could supply those from the eminent English makers such as W. N. Nicholson & Sons Ltd, Newark on Trent and Barford & Perkins, Peterborough.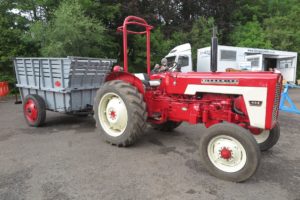 Martha Pollock played a key role in ensuring the continuity of the Pollock name in Ayrshire and the continuation of a well-known and long established business. Readers will be well-aware of the name of A. & W. Pollock on the rally field and the name of Pollock Farm Equipment Ltd.