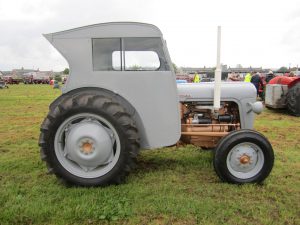 Style and tractor cabs are not normally concepts that are associated with one another.  That is, until you see some of the early Scottish made tractor cabs.  A particularly notable one was made by Scottish Aviation Ltd, based at Prestwick Airport, Ayrshire.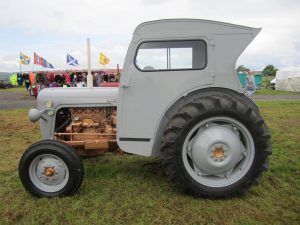 The company, incorporated in 1935, and was dissolved in 1978, manufactured tractor cabs, among other products.  Its cab making days are recorded between 1948 and 1967 when it was a regular advertiser in both Farming News and The Scottish farmer.  It was also an exhibitor at the Royal Highland Show between 1950 and 1952. 
The tractor cab from Scottish Aviation Ltd was photographed at Dumfries and Galloway Vintage Machinery Club vintage rally, Dumfries, 25 May 2014.
© 2016 Heather Holmes