At the outbreak of the Second World War there continued to be a number of agricultural implement and machine makers that had been in existence for a number of decades as well as newer ones. They were operating in an environment where tractors were growing in importance, but the horse was still an important means of power. Makers had to cater for both means of power.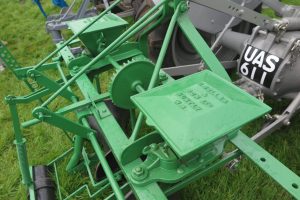 Who were the Scottish agricultural implement and machine makers in 1939? A number of directories record makers who included:
Allan Brothers, Ashgrove Engineering Works, Aberdeen
J. D. Allan & Sons, Culthill Implement Works, Murthly, Perthshire
G. Rae-Arnot & Co., 52 Crossgate, Cupar
J. L. & J. Ballach, Gorgie Implement Works, Edinburgh
Barclay, Ross & Hutchison Ltd, 67-71 Green, Aberdeen
William Begg, plough specialist, Tarbolton, Ayrshire
J. Bisset & Sons Ltd, Greenbank Works, Blairgowrie
B. M. B. Ltd, Hawkhead Road, Paisley
James Bowen & Sons Ltd, 57-59 Pitt Street, Edinburgh
Thomas Cochran & Co., 108 Waterloo Street, Glasgow
Cruikshank & Co. Ltd (Agricultural Department), Denny Iron Works, Denny
The Dairy Supply Co., Ltd, 12 Grassmarket, Edinburgh
William Dickie & Sons, Victoria Works and Iron Foundry, East Kilbride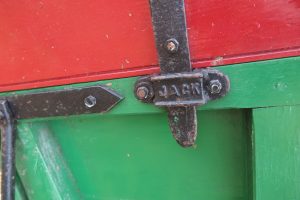 Fleming & Co., 31 Robertson Street, Glasgow
P. & R. Fleming & Co., agricultural engineers, Graham Square and 29 Argyle Street, Glasgow
R. G. Garvie & Sons, 2 Canal Road, Aberdeen
Gillies & Henderson, 59 Bread Street, Edinburgh
Eddie T. Y. Gray, Fairbank Sectional Building Works, Fetterangus, Mintlaw Station, Aberdeenshire
James Hamilton & Sons, 522 Gallowgate, Glasgow
George Henderson Ltd, 18 Forth Street, Edinburgh, and Kelso Foundry, Kelso
W. Henderson & Sons, 330 Kelvindale Road, Glasgow
Alexander Jack & Sons, Maybole, Ayrshire
William Kinross & Sons, 27 Port Street, Stirling
L. O. Tractors Ltd, St Catherine's Road, Perth
Mackenzie & Moncur Ltd, Balcarres Street, Edinburgh
D. McNeil Ltd, 37 Douglas Street, Glasgow
Marshall & Philp, 179 Union Street, Aberdeen
Mather Dairy Utensils Co. Ltd, 51 Newall Terrace, Dumfries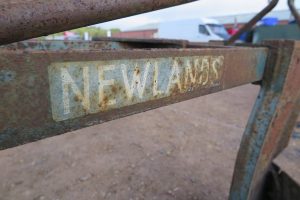 John S. Millar & Son, water engineers, 89 High Street, Annan
John Monro, Eclipse Implement Works, Kirkcaldy
A. Newlands & Sons Ltd, St Magdlaene Engineering Works, Linlithgow
Neilson & Cleland Ltd, 122 main Street, Coatbridge
Thomas Nimmo, Braehead, Fauldhouse, West Lothian
D. T. Paterson, Sinclair's Hill, Duns
A. C. Penman Ltd, Queensberry Motor Works, Dumfries
A. & W. Pollock, Implement Works, Mauchline, Ayrshire
Wm Reid (Forres), Morayshire
A. M. Russell, 108-112 West Bow, Grassmarket, Edinburgh
The Scottish Motor Traction Co. Ltd, 39 Fountainbridge, Edinburgh
George Sellar & Son Ltd, Huntly and Alloa
Alexander Shanks & Son Ltd, Dens Iron Works, Arbroath
Shearer Brothers Ltd, Maybank Works, Turriff, Aberdeenshire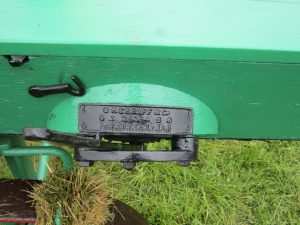 Thomas Sherriff & Co., Agricultural Machinery Works, West Barns, Dunbar
Alexander Strang (Tractors) Ltd, 4 Duddingston Gardens South, Edinburgh
G. D. L. Swann & Son, dairy engineers, 32-36 Abercorn Street, Glasgow
Smith & Wellstood Ltd, Bonnybridge, Stirlingshire
James H. Steele, "Everything for the Farm", Harrison Road, Edinburgh
J. & R. Wallace, The Foundry, Castle Douglas
John Wallace & Sons Ltd, 34 Paton Street, Dennistoun, Glasgow
Charles Weir Ltd, Townpark Works, Strathaven, Lanarkshire.
How many of these names do you recognise?
The photographs were taken at rallies around Scotland in 2017.