As an agricultural historian it is hard to believe that it is now a century since the end of the First World War. It seemed like decades ago – but not a century. The Great War brought significant changes to Scottish agriculture, as did the years after it when the Royal Highland and Agricultural Society of Scotland undertook its trials of tractors and implements and a number of tractor dealers started to emerge, especially in Edinburgh and Glasgow.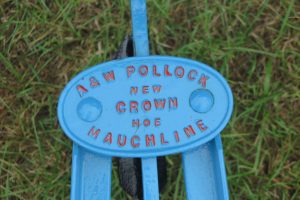 Who were the Scottish agricultural implement and machine makers in 1919? They included a number of companies that were long-established, doing from the early nineteenth century or after. There were also a number of newly established businesses, including D. L. Motor Manufacturing Co. Ltd, Motherwell, associated with the Glasgow Tractor, as was John Wallace of Glasgow. Makers included: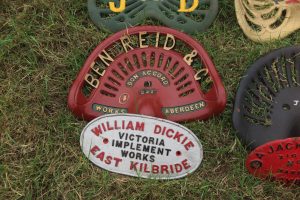 Alexander & Wilson Ltd, Semple Street, Edinburgh 
J. D. Allan & Sons, Culthill Implement Works, Murthly, Perthshire 
Allan Brothers, Ashgrove Engineering Works, Aberdeen 
Alex Ballach & Sons, Manderston Street, Leith 
Barclay, Ross & Hutchison Ltd, 67-71 Green, Aberdeen 
J. Bisset & Sons Ltd, Blairgowrie 
Dairy Supply Co. Ltd, 12 Grassmarket, Edinburgh 
Bon Accord Engineering Company Ltd, Justice Mill Lane, Aberdeen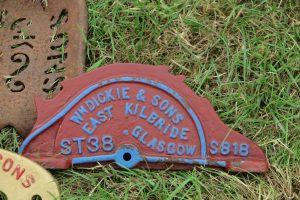 William Dickie & Sons, Victoria Implement Works, East Kilbride
D. L. Motor Manufacturing Co. Ltd, Motherwell
W. J. Elsey, 2 Coltbridge Terrace, Murrayfield, Edinburgh
R. D. Ewart & Co., 3 Castle Terrace, Edinburgh
P. & R. Fleming & Co., 29 Argyle Street and 16 Graham Square, Glasgow
Robert G. Garvie & Sons, 2 Canal Road, Aberdeen
Gillies & Henderson, Edinburgh
George Gray & Co., Plough Works, Uddingston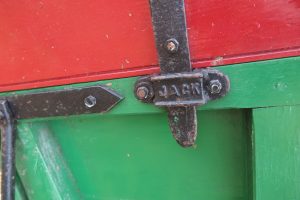 Hastie & Co., 57 Morrison Street, Edinburgh
George Henderson, Kelso Foundry, Kelso
Thomas Hunter & Sons Ltd, Implement Works, Alloway Road, Maybole
Alexander Jack & Sons Ltd, Agricultural Implement Works, Maybole
Kemp & Nicholson, Scottish Central Works, Stirling
A. & J. Main & Co. Ltd, Gorgie Corn Exchange, Edinburgh
John Monro, Eclipse Implement Works, Kirkcaldy
Neilson & Cleland Ltd, 120 Main Street, Coatbridge
A. Newlands & Sons, St magdalene Engineering Works, Linlithgow
D. T. Paterson, Sinclair's Hill, Duns
A. & W. Pollock, Mauchline
A. M. Russell, 108 West Bow, Edinburgh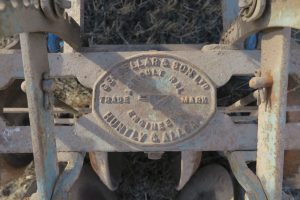 The Scottish Motor Traction Co. Ltd, 150 Lothian Road and East Fountainbridge, Edinburgh 
George Sellar & Son Ltd, agricultural implement makers, Huntly, Aberdeenshire 
Shearer Brothers Ltd, Maybank Works, Turriff, Aberdeenshire
Alexander Shanks & Son Ltd, Dens Iron Works, Arbroath 
Thomas Sherriff & Co., West Barns, Dunbar 
William Sinton (late Jedburgh), Patent Churn Maker, 36 Bedford Road, Edinburgh 
James H. Steele, 61 Harrison Road, Edinburgh
William R Storrie, agricultural engineers, Kelso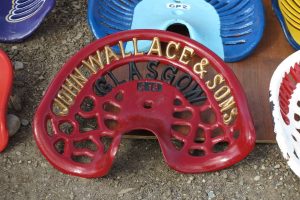 Alexander Waddell, 47 and 49 Wesleyan Street, off Gallowgate, Glasgow
J. & R. Wallace, Foundry, Castle Douglas
John Wallace & Sons Ltd, Paton Street, Glasgow
Charles Weir Ltd, Townpark Works, Strathaven
Smith & Wellstood, Bonnybridge, Stirlingshire
David Wilson, East Linton
Robert Young Ltd, iron merchants, 192, 194, and 198 Morrison Street, Edinburgh
How many of the names do you recognise?
The photographs were taken at rallies in Scotland in 2017 and 2018.