In the mid nineteenth century the name of Crichton was associated with Lonmay, Aberdeenshire.  The millwright business of James Crichton grew into a thriving and very successful business.  By 1919 James Crichton took the step to re-locate his business to Strichen. He had a number of reasons for doing so.  As the Aberdeen weekly journal noted in its columns in June that year: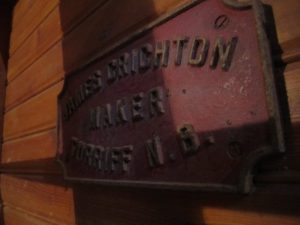 "Mr James Crichton, millwright, who was compelled to shift the site of his engineering works from Lonmay to Strichen owing to the growth of the business, the lack of accommodation for workmen, and the lack of accommodation for workmen, and the necessity for the works being in a more central position, has now got the works in full swing.  As a considerable number of men are employed, this new industry should add to the prosperity of the village".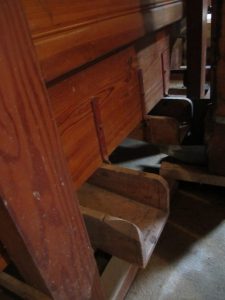 By 1919 his business was a well-known one.  For the 1921 Highland Show, James advertised his business as a "well-known-maker", also with "a large selection of the latest and most up-to-date threshers all in motion".  He had agents throughout Scotland, all of whom were well known implement and machine makers or machinery agents: Inverness (James Ferries & Co.), Perthshire and Forfarshire (Ford & Paterson, Broughty Ferry), Glasgow (P. & R. Fleming, 16 Graham Square), Linlithgow and surrounding district (A. Newlands & Sons, Ltd), and the Lothians (W. R. Storie, Kelso). By 1922, the business had a depot at 60 Princes Street, Perth; by 1924, it was located at Horse Cross, Perth.
The business incorporated in 1925 to become Crichton's (Strichen) Ltd, Strichen, and Perth.  However, this change was short-lived, as it was voluntarily wound up from 1927.  However, by April 1928 James Crichton had established himself as "James Crichton, engineer, Glasgow Road, Perth", a name and address that continued to be known until at least 1931.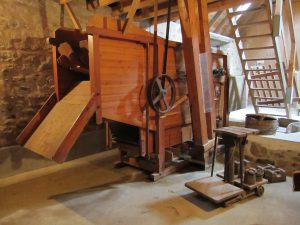 There were further changes.  From 1934 James Crichton appears at as a millwright and engineer in Turriff.  In the following year he advertised himself as "James Crichton Turriff … threshing machinery the outcome of 70 years' experience".  By 1948 the business was referred to as "James Crichton, millwright and engineer, Chapel Street Works, Turriff, Aberdeenshire". It was to move premises, and by 1953 the works were known as "Station Street Works".  That connection with Perth was not, however, lost.  In 1949 the business was looking for business premises in Perth.  By that time it had a number of long-service employees, such as William Finnie.
James Crichton died in September 1952.  The displenishing sale of the stock and plant at the Station Street Works was held on 17 and 18 March 1953, also marking the closing down of the business.  But that was not the end of the business or its name.
William Finnie, who had been the works manager for the last ten years acquired the Station Works and permission to carry on business from these premises as a millwright and engineer under the firm name of "James Crichton", as well as the right to manufacture and supply spares to "Crichton" threshers.  By 1969 the company was advertising as "James Crichton, millwrights, bodybuilders and engineers, Turriff".
Next time you see a Crichton threshing mill, you will see a long-established part of the Aberdeenshire tradition of threshing mill making.
The photographs of the Crichton threshing mill were taken at Aberdeenshire Farming Museum, August 2014.
© 2016 Heather Holmes