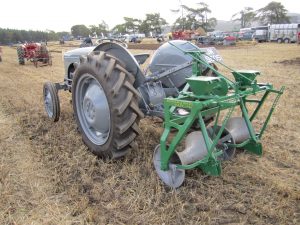 In 1952 there were a number of turnip sowing makers in Scotland who sold a range of machines. Some were renowned and long-established makers.
In you were a farmer or agriculturist in the Lothians you could purchase a turnip and mangold sower from J. L. & J. Ballach, Gorgie Implement Works, Edinburgh. The company was renowned for its "New Champion"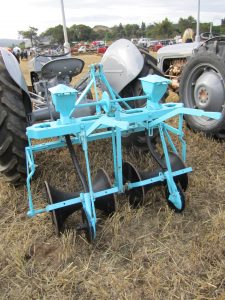 makes, either 2 row or 4 row, with the 2 row being horse drawn and the 4 row being tractor drawn. They had disc or plain coulters. They to be used on drills with a 26 or 28 inch width.
In the central belt, Cruikshank & Co. Ltd, Denny Iron Works, Denny, made a three and 4 row hydraulically mounted drill with three point linkage for tractors.
In the east, James Brown & Son, River Street, Montrose, Angus, had a 4 row tractor drawn turnip drill, while the Forfar Foundry Ltd, Forfar, also made a machine.
In the north-east, MacDonald Brothers, Roseacre Street, Portsoy, Banffshire, manufactured a horse drawn machine.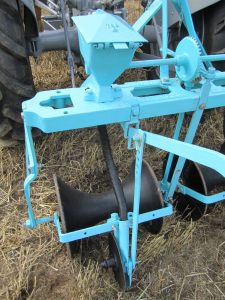 In the south-west, J. & R. Wallace Ltd, The Foundry, Castle Douglas, Kirkcudbrightshire, manufactured a two row, horse drawn machine to sow turnips on ridges; it was fitted with diabolo rollers. So too did Charles Weir, Townpark Works, Strathaven, Lanarkshire.
English machines were also available to Scottish farmers to purchase. They included ones made by noted companies such as Catchpole Engineering Co. Ltd, Bury St Edmunds, Suffolk, S. Corbett & Son, Wellington, Salop, Diss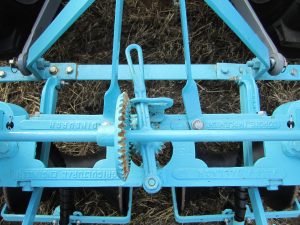 Foundry Ltd, Victoria Road, Diss, Norfolk, J. B. Edlington & Co. Ltd, Gainsborough, P. Platts & Sons Ltd, Doncaster, Russell's (Kirbymoorside) Ltd, Kirbymoorside, Yorkshire, and Thomas & Son, Barnstable, Devon (with Twose seed drills).
You can still see a few turnip drills made by Scottish makers around the rally fields.
The seed drills were photographed at the Strathnairn rally, September 2014.