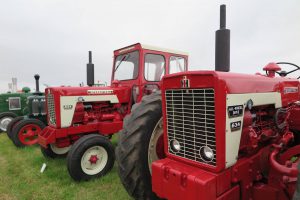 Agricultural newspapers are a great source of information on Scottish agricultural implement and machine makers and dealers.  They record, at the time of publication, a wide range of information about the advertisers and their activities.  These include, business names and addresses, activities, implements and machines sold, dealerships, awards given, shows being attended (such as the Highland).  They also record information about the standing of a company and its reputation as well as the reputation of its manufactures.
The major tractor manufacturers that advertised in the Scottish agricultural press in the past, such as Fordson and Ford, David Brown and International Harvester each had their own advertising strategies and messages that they wanted to give to the Scottish farmer and agriculturist.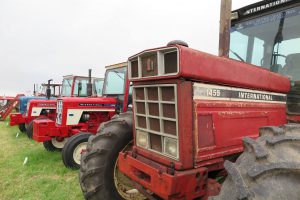 An important message was to convey the wide availability of their tractors, and though this their popularity (as well as the easy availability of spares and servicing!).  Ford and Fordson often printed lists of all its dealers (these were especially extensive in the 1950s and 1960s). I nternational Harvester also included these.
In 1960 International Harvester had a network of 26 dealers throughout Scotland.  These were: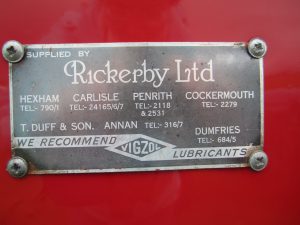 George Sellar & Son Ltd, 30 Great Northern Road, Aberdeen
Rickerby Ltd, High Street, Annan
Allan W. Reid (Ayr) Ltd, 58 Main Road, Whitletts
Grassick's Garage Ltd, Commercial Street, Blairgowrie
Peter Small Ltd, Commerce Street, Brechin
John Huie & Co. Ltd, 60/64 Longrow, Campbeltown
James Gordon (Engineers) Ltd, New Market Street, Castle Douglas
John Rutherford & Sons Ltd, Station Garage, Cornhill on Tweed
A. Anderson, The Garage, Dingwall
Rickerby Ltd, Carnegie Street, Dumfries
John Rutherford & Sons Ltd, Rhymer's Mill, Earlston
James Bowen & Sons Ltd, 45/49 Pitt Street, Edinburgh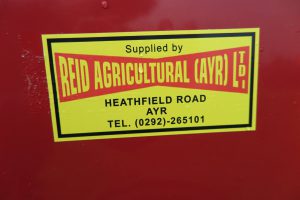 Peter Small, Kirriemuir Road, Forfar
Wm Reid (Forres) Ltd, Forres
Allan W. Reid (Ayr) Ltd, Bridgemill, Glenluce
George Sellar & Son Ltd, Granary Street, Huntly
J. & W. Tait, Broad Street, Kirkwall
James Jack (Hyndford) Ltd, 7 Hyndford Place, Lanark
George Sellar & Sons Ltd, Laurencekirk
A. & J. Bowen & Co. Ltd, Markinch
George Sellar & Son Ltd, Victoria Street, Maud
Grassick's Tractors Ltd, Crieff Road, Perth
Wilson's Agricultural Services Ltd, Harvester House, Sandbank
Arneil Tractors Ltd, 50 Kirk Street, Strathaven
Wallace & McLaren Ltd, Main Street, Thornhill
John Coghill & Co., Thurso East, Thurso.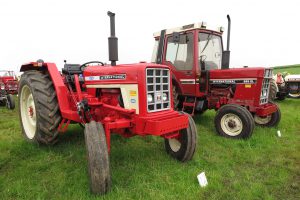 The distribution is an interesting one: most of the dealers are in eastern Scotland (where the best agricultural land was); there are few in the north of Scotland, though Orkney and Thurso are covered; there is no representative in Glasgow, though there is one at Lanark; the dealers are located in agricultural centres and some of the county towns; a small number of the dealers had a number of branches, especially in Aberdeenshire and Forfarshire; most of the dealers were limited companies.
An advertisement can provide a wide range of information about the making and selling of agricultural implements and machines (including tractors).  Next time you see one, think about what it says about a business and its activities.
The photographs were taken at the Ayrshire Vintage Rally, July 2014 and 2015.
© 2016 Heather Holmes