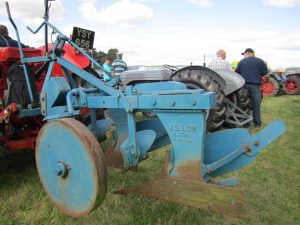 If you were a Perthshire farmer looking to buy a new plough in the 1950s and 1960s you might have considered purchasing one of the ploughs from James S. Low, Perth Street, Blairgowrie.
James S. Low was already an agent of agricultural implements in 1909.  By 1927 when he was joined by his sons, to become Low & Sons, (also known as James S. Low & Sons), he had expanded his business to be a repairer of implements and machines as well as being a mechanical engineer and a wholesale agricultural implement maker.  By 1940 his business was described as an agricultural engineer, an agricultural implement agent and dealer and a smith.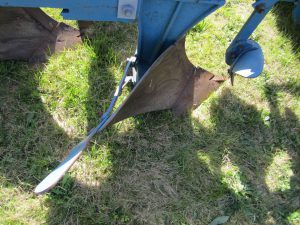 The firm was a local one, though in 1927 and 1927 advertised its manufactures in the Scottish Farmer, and in the early 1960s in the Farming News.
There are still a few Low ploughs around.  They are a good example of the local tradition of plough making throughout Scotland which continued until well after the Second World War.
The photograph was taken at the Fife Association of Vintage Vehicle Owners rally, August 2014.
© 2016 Heather Holmes