If you are ever around the rallies where the Scottish County Tractor Club exhibits, you will always know that they put on a superb display, whether it is in the selection of tractors, or the performances around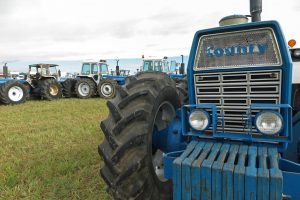 the rally ring. The Club's display at the B. A. Vintage Country Fair at the weekend was no exception. The Club is celebrating its 15th birthday. So in County Club style, it put on something rather special with the tractors on display (around 30 of them – that is a lot of horses together!).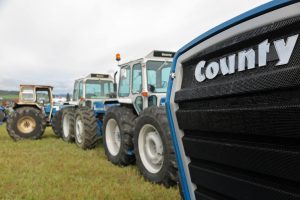 The Club put together a display in the shape of the number 15, all from tractors. These were arranged from the lowest power crawlers up to the mighty 1454s. They were photographed on the Sunday morning before being arranged into another eye-catching and working display.
I've attached some photographs of the celebratory number 15. If you want to find out about the Club, please see its website at http://www.scottishcountytractorclub.co.uk/index.html. The Club also has a Facebook page at https://www.facebook.com/County-tractor-club-Scotland-1415…/.
I've heard that the Club will be exhibiting at the Fife Vintage Rally on Sunday 4 June. Details at http://www.fvamc.co.uk
Enjoy the photographs!