Obituaries are an important source of information for revealing details about the Scottish agricultural implement and machine makers and the character of their businesses.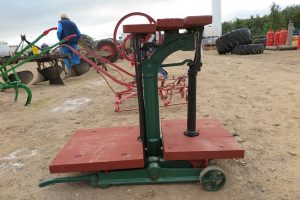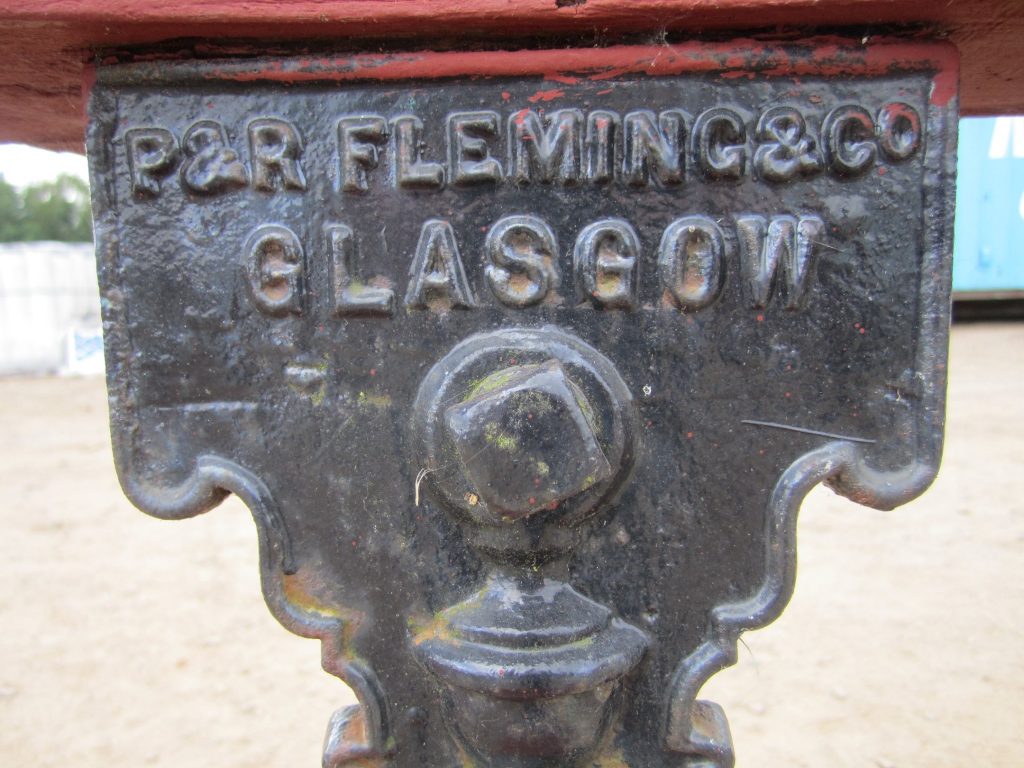 One of the important firms in Glasgow was P. & R. Fleming. It was already in existence in 1844 as P. & R. Fleming, iron merchants and ironmongers, 29 Argyll Street and 18 Stockwell Street, Glasgow. By 1894 it had considerably expanded its business, also undertaking wider range of trades. It denoted itself as; P. & R. Fleming & Co., ironmongers, iron merchants, smiths, gasfitters, bellhangers, wire fence and gate manufacturers and agricultural implement makers, warehouses 29 Argyle Street, Glasgow; iron warehouse, 18 and 24 Stockwell Street, Glasgow; 16 Graham Square, Glasgow; branch establishment 1 Dowanhill Place, Partick; works, Kelvin Street, Partick. Its trades and manufactures included: agricultural implement maker, agricultural implement maker and agent, construction and steel iron merchant, galvaniser, also iron house and roof constructor, hay baling press manufacturer, iron bridge builder, iron fence and hurdle manufacturer, machine maker and millwright, railway plant merchant, scale beam maker, and wire worker and wire cloth manufacturer.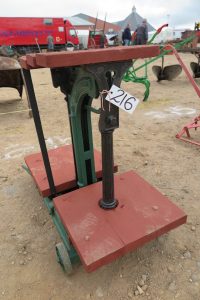 A number of its managers and directors appeared in obituaries. two are noted below. They give an idea of their work, stature and work in shaping this extensive implement making business.
One of the key partners in P. & R. Fleming was Colonel Howie who died in April 1927. His life was described in two obituaries which each reveal different aspects of him and his activities:
"Mr Robert Howie JP, better known as Colonel Howie, from his long connection as Lieu-Colonel of the famous 3rd LRV of other days, a partner in the firm of P. & R. Fleming & Co., Trongate, Glasgow, died in a private nursing home in Glasgow on 16th inst. Colonel Howie belonged to a famous agricultural family in the West of Scotland. We have heard it said that his father was the only male member of the family of his own generation, who was not actually a farmer. As a youth Mr Howie, senior entered the employment of the firm of P. & R. Fleming, and rose to be a partner in the firm. When he died he was the senior partner, and was succeeded by his son, Colonel Robert Howie, whose passing is now announced. The firm was originally engaged in the ironmongery trade pure and simple, but under Mr Howie, senior, and his partner, that late Mr James Macgregor, the agricultural implement and machinery side of the business was more and more developed. This policy was continued after Mr Macgregor became senior partner, and Colonel Howie was the junior, and the policy has up to the present been steadily pursued. Colonel Howie was an enthusiastic Volunteer and apart from his business, that may be said to have been his recreation. He was in many respects typical of his race-quiet and not disposed to court the limelight, but a master of his own business, and giving it close unremitting attention. Among Glasgow merchants he was regarded as one in whom were exemplified the best traditions of Scottish manufacturing and commercial dealing: his word was his bond, and the firm with which he had a lifelong association in all its dealings reflected the code of its chiefs. Colonel Howie was highly respected in the city, and will be greatly missed by all who knew him."
(Scottish Farmer, 23 April 1927)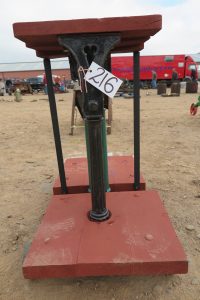 "The death has occurred in a Glasgow nursing home of Colonel Robert Howie, who was associated for many years with Messrs P. & R. Fleming, ironmongers and structural engineers, Glasgow. Colonel Howie took a keen interest in the Volunteer movement, and during the ear served on the Military Service Appeal Tribunal. He took a prominent part in the activities of the Trades House, and a special interest in the incorporation of Hammermen, for which he acted as collector, and later as deacon. Colonel Howie was chairman of the Glasgow Conservative Club in 1908, and was President of the West of Scotland Angling Association."
(The Scotsman, 19 April 1927)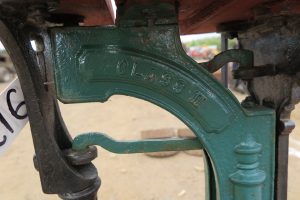 In March 1950 we read of another of the managers in the Milngavie and Bearsden Herald:
"The death has occurred at Annan of Mr John Waugh, who for many years occupied Chapelton Farm, Bearsden, and who was well known in the West of Scotland agricultural implement trade. Over a considerable period Mr Waugh was implement manager for Messrs P. and R. Fleming, Glasgow."
The photographs were taken at the Scottish National Tractor Show, September 2015.