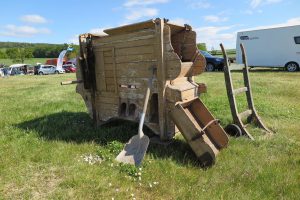 Have you ever stopped to look at how many forms of power there are around the rally fields? There is hand power, foot power, horse power, steam power, petrol power, diesel power, gas power …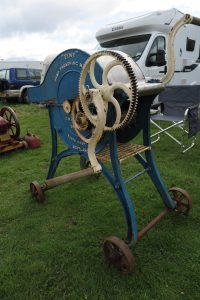 There are a number of examples of machines powered by hand around the rally fields and agricultural museums. They include some of the older exhibits – hand thrashers, turnip cutters and a range of barn machinery as well as lawn mowers. And, of course, the early tractors had to be started by hand. 
Here is a selection of photographs of machines powered by hand. What other ones do you remember?
© 2016 Heather Holmes