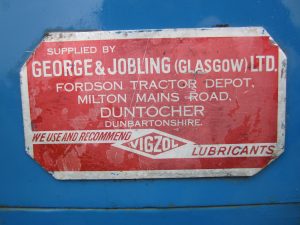 Readers in the west of Scotland will be familiar with the tractor dealer George & Jobling, 140-160 Bothwell Street, Glasgow, from the early 1950s onwards. By 1938 the company was a main Ford and Fordson dealer, holding that dealership until at least the early 1970s. It acted as tractor and implement agents, distributors and dealers, as well as motor car and commercial vehicle agents and dealers.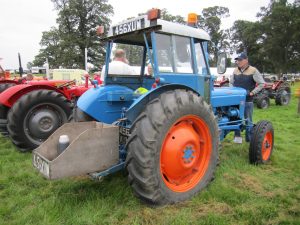 The company grew and expanded as tractors became more important on Scottish farms. By early 1961 it had set up a tractor depot at Milton Mains Road, Duntocher, where it later, as George & Jobling (Glasgow) Ltd, also continued its business. By 1964 it also had a depot at Uplawmoor Tractor Service Depot, and from 1966 had a branch at Smithy Lane, Lochgilphead, Argyll. Further change came in 1967 when the company was incorporated as George & Jobling (Scotland) Ltd.
The company was an active advertiser in the Scottish agricultural press, in the North British Agriculturist, the Farming News and the Scottish Farmers.
There are still a few George & Jobbing tractor nameplates around the rally fields – look out and you might just see one!