If you wanted to buy a turnip cutter in 1912 you could have chosen one from a number of makers in Scotland and elsewhere in Britain.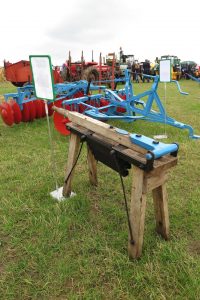 Scottish makers included a number of the major implement makers as well as more local ones. In Edinburgh A. & J. Main sold "Gardner's" patent turnip cutter for the cost of £5 10s. In Stirling, Kemp & Nicholson, Scottish Central Works, also sold "Gardner's" patent cutters. They could be single action or double action models, with the single action machine costing £1 less than the double action one. That implement house also sold its own lever turnip slicers. They could have either 8 or 10 knives. They were around half the price of a "Gardener's" turnip cutter. In Ayrshire A. & W. Pollock of Mauchline also made its own cutters. John McBain & Son, Chirnside, had a drag turnip cutter which sold for £8.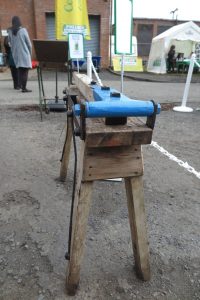 The English makers were well-known and renowned for their machinery to chop, slice and pulverise animal foods. Richmond & Chandler Ltd, Manchester, perhaps the most well-known of them all, manufactured a range of root slicers and root graters. Its root slicer cost £3 10s 6d. Another renowned business was E. H. Bental & Co. Ltd, Heybridge, Maldon, Essex. Its turnip cutter cost £4 10s. Another was Bamford's of Utoxeter. Scottish makers sold these English machines through their businesses. William Elder & Sons Ltd, 23 Bellgrove Street, Glasgow, sold Bamford's turnip side slicer for £3 15s.
Do you recollect seeing and using the hand turnip cutters?
The photographs of the W. & A. Pollock of Mauchline turnip cutter were taken in Ayrshire in 2017.