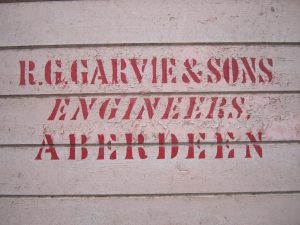 If you were looking to buy a threshing machine in 1884 you could have purchased one from a range of makers: ones that were internationally, nationally and locally known in Scotland; English makers also sold their mills into Scotland.
The Highland Show provided a showcase for threshing mill makers to bring their mills to the attention of Scottish purchasers. At the 1884 Show, held in Edinburgh, there were 21 exhibitors, both Scottish and English.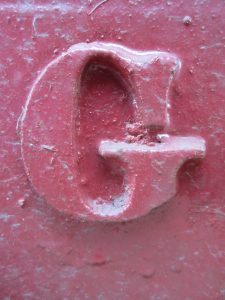 The Scottish makers included G. W. Murray & Co, Banff, James P. Cathcart, Glasgow and Ayr, John Drummond & Sons, Cumnock, George McCartney & Co., Cumnock, Andrew Pollock, Mauchline, Benjamin Reid & Co., Aberdeen, Shearer Brothers, Turriff, R. G. Morton, Errol, J. & T. Young, Ayr, and Ben Reid & Co., Aberdeen.
The English makers were Gilbert Gilkes & Co., Kendal, Haughton & Thompson, Carlisle, Richard Hornsby & Sons, Grantham, Charles Burrell & Sons, Thetford, Edwin Foden, Sandback, William Foster & Co., Lincoln, E. S. Hindley, London, Marshall, Sons & Co., Gainsborough, Ransomes, Sims & Jefferies, Ipswich, and Robey & Co, Lincoln. These English makers were also well-known and most of them were renowned traction engine and stationary engine makers. The partnership between the motive power and the threshing mills provided farmers and other agriculturists with a full package of machines to thresh and process their grain crops.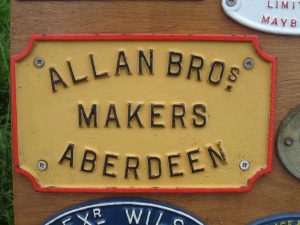 Among the Scottish makers there were some well-known threshing mill makers. For example, George McCartney & Co., Cumnock, was already established by 1850, as McCartney & Drummond. In that year it was manufacturing thrashing machines for small farms, on the Scotch principle, thrashing machines on the principles chiefly employed in England, barley humblers, and dressing fans or ignores for grain.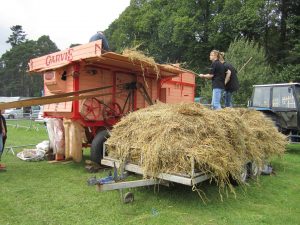 By 1884 George McCartney was an engineer, millwright and ironmonger, whose manufactures including thrashing machines and reaping machines. They included a high speed thrashing machine for one or two horses, a two or three horse thrashing machine and an improved curd mill. In 1910 they included an "Eclipse" combined thresher and dresser,and a 16 inch thresher and dresser with revolving shakers and horse gear.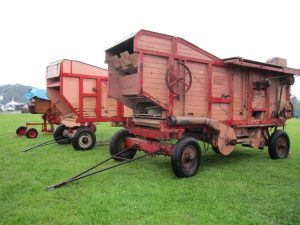 The company was active at exhibiting at the Highland Show – doing so from 1850 until 1931. Its as also an award-winner at the show, and was awarded a silver medal fora 3 or 4 horse power threshing machine in 1870, and a medium silver medal for a thrashing machine in 1875. It was also an active advertiser in the Scottish agricultural press until 1933.
The company gave up business in 1933. By October that year its fate was recorded in the Scottish Farmer, as was also its continued legacy. An advertisement from William Dickie & Sons, iron founders, East Kilbride, notes: "McCartney & Co., Cumnock, the old established firm has given up business. We have secured the patterns and drawings for their threshing mills, water wheels, gears, water bowls &c".