Allan Brothers, engineers, 102 West North Street, Aberdeen, were engineers well as a gas engine manufacturer, mechanical engineer, oil engine manufacturer and a machinery oil merchant and refiner.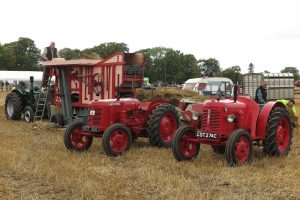 By 1901 Allan Brothers had moved its premises to the Ashgrove Engineering Works in Back Hilton Road, where it continued its activities until the mid 1950s. The company held its final winding up meeting in February 1957.
The company underwent a significant change in its company structure in 1947. On 9 December 1947 the company became incorporated as a company limited by guarantee, also becoming known as Alland Brothers (Aberdeen) Ltd.
The company's memorandum & Articles of Association set out how the company was to undertake its business. It is worth quoting some of this document for the insights it provides on the company: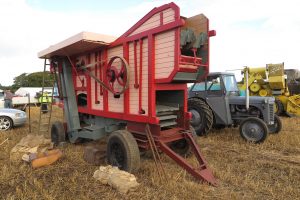 "The objects for which the company is established are:-
(1) to purchase and acquire the business or the whole or any part of the property and assets of Allan Brothers, agricultural implement and machinery manufacturers and engineers, Ashgrove Engineering Works, Aberdeen, and to carry on at any place or places in the United kingdom or abroad the said business in all its branches in continuation or extension of the said business.
(2) To carry on in all or any of their respective branches all or any of the business of the businesses of mechanical, electrical, motor, gas, hydraulic, railway, marine, water supply, constructional, civil, consulting, and general engineers, engineers' merchants, dealers in all metals, minerals, ores and alloys and to buy, sell, manufacture, repair, convert, alter, let on hire, and deal in machinery, implements, implements, rolling stock, and hardware of all kinds.
(3) To carry on the business in all or any of its branches of a motor garage and manufacturers and sellers, purchasers, merchants, hirers, repairers, storers of and agents for motor cars, motor cycles, tractors, carriages, vans and other vehicles, motor boats and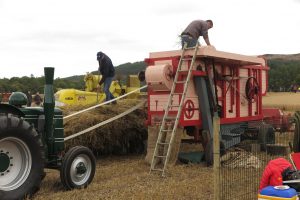 vehicles of every description and all accessories and supplies including tyres, tubes, valves, fittings, petrol, and other oils and lubricants and lighting oils and others.
(4) To carry on the business of boring and sinking, constructing, maintaining, repairing, and altering wells, aqueducts, tunnels, roads, reservoirs, water courses, embankments, irrigations, reclamations and sewage, drainage, sanitary, water, gas, electric light, telephonic, telegraphic, and electrical power supply works and to act as surveyors and measurers in respect of such works or otherwise.
(5) To undertake and execute any contracts for works involving the supply or use of any machinery and to carry out any ancillary or other works composed in such contracts.
(6) To carry on any other similar business, undertaking or operation whether manufacturing or otherwise which may seem to the company calculated to render profitable any of the company's property, assets, rights or interests."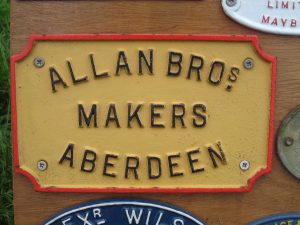 The newly formed company was to have a share capital of £50,000 divided into £50,000 shares of £1. The first directors were Sydney Reekie, an engineer in Fife, and Duncan Bowen-Smith, of London. By the following year the shareholders included Fife Engineering Company Ltd of Elie, Fife.
The formation of the company shared similarities to that of other Scottish agricultural implement makers. These included the taking over of a named company to convert it to a company limited by guarantee; and a memorandum which gave the company scope to undertake a very wide scope of activities (also including all eventualities). By comparison to other makers, this was a relatively large company, by the size of the share capital. However, not all of that share capital was allocated. In 1948 there were just under 20,000 shares allocated, of which around a third were allocated to the Commercial Bank of Scotland (London).