The firm name of Alexander Jack of Maybole, or Alexander Jack & Sons, Maybole, was well-known throughout Scotland from the 1830s until the early 1970s.  It was associated especially with potato diggers and raisers and mowers and reapers.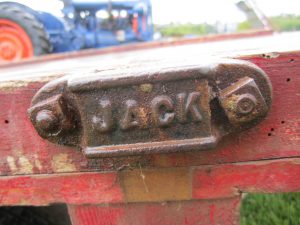 The company was highly renowned, even from its early days. Its founder, Alexander Jack, died in June 1877.  The North British Agriculturist carried an obituary in its columns of 13 June 1877:
"The late Mr Alexander Jack of Maybole-We regret to have to record the death, on Wednesday last, of Mr Alexander Jack, senior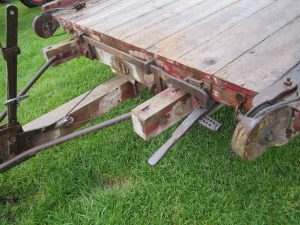 partner of the well-known firm of Alexander Jack & Sons, agricultural implement makers, maypole.  At the outset of his career, Mr Jack was apprenticed as a joiner, and afterwards carried on successfully the business of a wood-merchant at Auchendrane, a few miles out of Maybole.  About thirty years ago, he removed to Maybole, to meet the requirements of his yearly increasing trade.  He subsequently applied himself to the manufacture of agricultural implements with such a large measure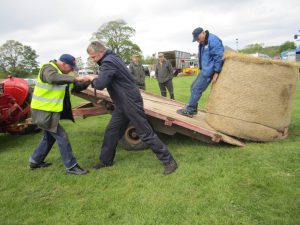 of success that his fame soon spread, and since then the firm of which he was the distinguished head have been among the foremost prize-winners wherever their implements have been exhibited.  Mr Jack, like most men who have won their way to enviable distinction, took an intelligent and lively interest in all the affairs of his farm.  Last year, in the course of an American tour, he visited the works of several of the leading implement makers in the United States.  His loss is lamented by a wide circle of friends, particularly in the neighbourhood of Maybole, which has largely profited by the local industry of which he was the founder."
For further information on the company Alexander Jack & Sons, Maybole, see: http://www.maybole.org/hi…/articles/alexanderjackandsons.htm
The photograph of the Jack hay bogie was taken at the Borders Vintage Rally, 2015.
© 2016 Heather Holmes