Henderson & Sons of Kelso had been in business in Kelso since at least 1872 when it exhibited a "general collection" at the Highland Show, which was being held in the town in that year. The Highland and Agricultural Society of Scotland awarded it a medium silver medal for its collection.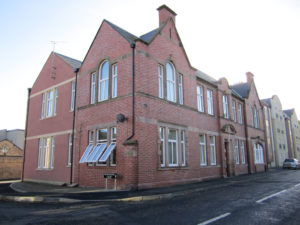 In the following years, George Henderson occupied a number of premises in the town: at Bowmount Street, 44 Horse Market and 52 Square, before having the address of "Kelso Foundry" in 1914. It also opened a premises at 58 Leith Street in 1884, moving to 18 Forth Street in 1925 and to 564 Gorgie Road in 1952, where it remained for around half a century.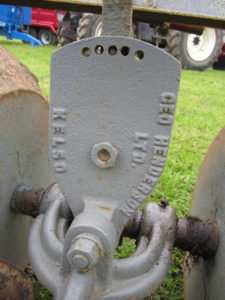 By 1914 the company was an agent for Ransomes, Sims & Jefferies, Ipswich, Harrison, McGregor & Co. Ltd, Leigh, and International Harvester Co. Ltd, London. It later took on a number of other agencies in later years such as those of Ferguson and Massey Ferguson.
George Henderson also made a range of its own manufactures. These included turnip and mangold sowers, galvanised field bins, cattle troughs and pig troughs. Corn bins, cattle, horse and pig troughs well as sheep and wire fencing, barbed wire were among its staple manufactures in following years, and ones for which the company was renowned for.
Turnip cutters and thistle cutters were introduced into its range of manufactures in 1924. The first turnip cutter was a "Simplex", followed by the "New Imperial" with its rotary knives in 1926. By 1936 the design of the thistle cutter had been improved on and two models were sold: the "New Improved Thistle Cutter" and the "New Improved Thistle Cutter with Side Drive", which became known as the "Jubilee". Bracken cutters were introduced in 1937 (the "Caledonia bracken cutter"). These were later updated to be used on tractors (both trailer type and front-mounted) until at least 1967.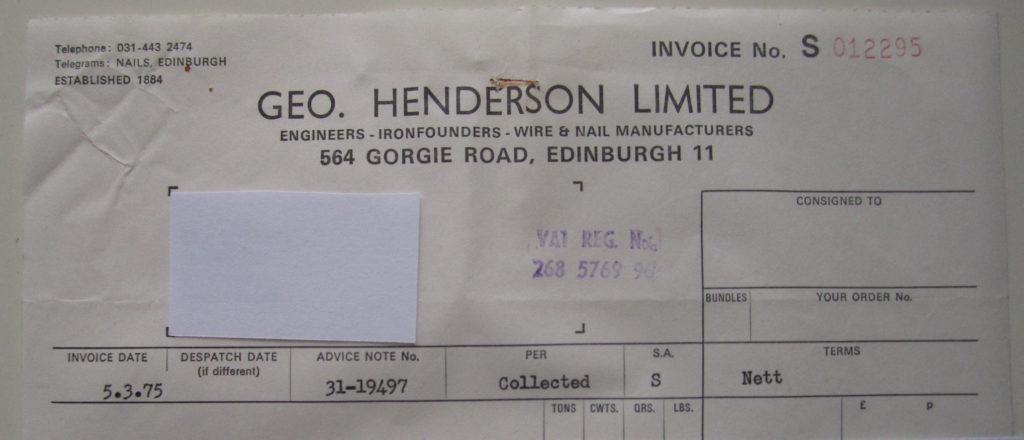 By 1938, when the company had become organised as a company limited by guarantee to become George Henderson Ltd, it had expanded its manufactures to include the "Henderland" tractor and horse ploughs. From 1951 it sold its own plough shares and other parts to suit various makers of ploughs: the name "Henderland" was stamped onto them. Water bowls for cattle were another later important manufacture, as were turnip drills. A garden machinery department was opened in 1965.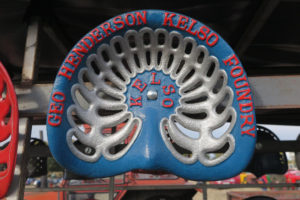 George Henderson was a regular exhibitor to the Highland Show, especially from 1914 onwards, exhibiting at all the shows in the Society's show circuit, as well as at Ingliston. It was a well-known company in the Borders and Edinburgh.
Today, if you are on Gorgie Road, Edinburgh, you will see a new block of flats and car park where Henderson's, as it was also known, was at 564 Gorgie Road. If you are in Kelso, you will be reminded of the company's history by Henderson's Court and the ornate entrance to the building. Both serve as a reminder of Scotland's great agricultural implement and machine making industry and its heritage (as well as its vanished heritage).