If you were a farmer in Berwickshire you would have probably be aware of the name of John Rutherford or John Rutherford & Sons of Coldstream, Berwickshire.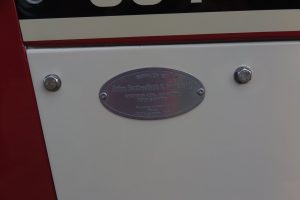 The company, as John Rutherford, Markst Street, Coldstream, was already in business in 1922. John's sons joined him by 1926. The company was to become a limited company by guarantee by 1 January 1944. By 1926 it had branches in Coldstream, Earlston and Dalkeith. There was another depot at Kelso opened by 1929.
The business undertook a number of activities, In 1926 it described itself as "agricultural and electrical engineers". In 1929 this was extended to "agricultural engineers, millwrights, implement agents, and electrical engineers". There were further changes by 1934 when it described itself as "agricultural engineers, millwrights, implement agents, electrical and motor engineers". The company continued to develop. In an advert in the Scottish farmer in 1952 it described itself as "one of the largest agricultural engineering firms in Scotland". It noted how it had been an authorised Fordson dealer since 1930. While it described itself in these terms, its attendance at the Highland Show suggested that its area of customer focus was the south an especially south east Scotland (it was however, a regular advertiser in the Scottish farmer from 1926). It exhibited at the shows in 1926 (Kelso), 1929 (Alloa), 1931 (Edinburgh), 1936 (Melrose), 1952 (Kelso), and on a regular basis at Ingliston after 1961.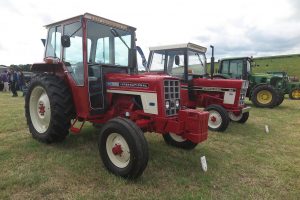 It was an innovative company. It entered implements for the Royal Highland and Agricultural Society of Scotland's new implement award at the Highland Show. In 1926 it entered Rutherford's self-propelled cutter outfit. In 1929 a portable hand power turnip cutter outfit as well as new power potato riddle.
As noted, it had been a Fordson dealer from 1930. By 1945 it was a David Brown and Albion dealer. In 1955 it was an agent for a number of tractors including Bristol, David Brown, Fordson, Marshall and Fowler. From 1960 it was an International-Harvester dealer.
Next time you see the Rutherford name badge you will know the tractor or implement came from a well-known and innovative company in Berwickshire.
The photographs were taken at the Ayr vintage machinery rally, July 2019.