Into the 1960s there continued to be a number of makers of agricultural implements and machines in Scotland. Some of them had been established in the early nineteenth century while others had a more recent origin.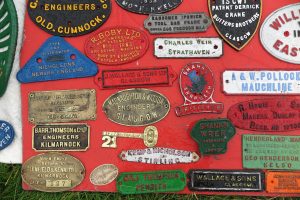 Trade directories are an important source to identify who was making implements and machines. They usually indicate names, addresses, together with trade names and years of implements and machines made. They sometimes also note the trades carried out. They can provide very helpful information when other sources are not available.
As the Scottish implement and machinery makers covered a number of trades it is important when consulting some of these directories not only to look under the heading of "agricultural implement maker". We also need to look under other headings such as agricultural tractors, iron and steel buildings, dairy machinery, diesel engine makers, agricultural engineers, hydraulic engineers, grain dryers, iron founders, mill and factory furnishers, millwrights, to see the full extent of makers of implements and machinery.
The "agricultural implement makers" from one trade directory in 1964 included a number of names that ill be well-recognised by readers, as well as some that are not so familiar as they were making and trading in particular localities. They include: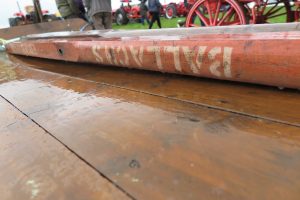 Ballach Ltd, Gorgie Road, Edinburgh
Barclay, Ross & Hutchison Ltd, 67 Green, Aberdeen, and Montrose and Turriff.
B.M.B. Ltd, Hawkhill Road, Paisley
Alexander Bros, Ruther, Watten, Wick, Caithness
Wm Dickie & Sons Ltd, East Kilbride
William Elder & Sons Ltd, Tweedside Works, Berwick on Tweed, Newton St Boswells, and Haddington
Forfar Foundry Ltd, Service Road, Forfar
R. G. Garvie & Sons, 2 Canal Road, Aberdeen
James Gordon (Engineers) Ltd, Newmarket Street, Castle Douglas
Gray's of Fetterangus Ltd, Fetterangus,
Innes, Walker (Engineering) Co. Ltd, Brown Street, Paisley
Alexr Jack & Sons Ltd, Cassillis Road, Maybole
Johnson's (Implements) Scotland Ltd, Colquhoun Street, Stirling
Macdonald Bros, Roseacre Street, Portsoy, Banff
James Mackintosh, Don Street, Forfar, Angus
George Macleod Ltd, 106-114 Candleriggs, Glasgow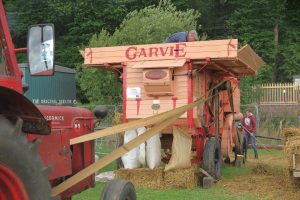 Massey Ferguson (UK) Ltd, Banner Lane, Coventry, Manchester and Moorfield Industrial Estate, Kilmarnock
George J. Maude & Co (Engineers) Ltd, Kerse Road, Stirling
Alex Newlands & Sons Ltd, St Magdalene Engineering Works, Linlithgow
Paxton & Clark Ltd, Waverley Terrace, Bonnyrigg, Midliothian
A. & W. Pollock Ltd, Station Road, Mauchline, Ayrshire
Reekie Engineering Co. Ltd, Lochlands Works, Arbroath; Laurencekirk, Forfar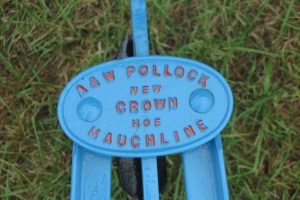 David Ritchie (Implements) Ltd, Whitehills, Forfar
David Ross (Engineers) Ltd, St Leonard's Street, Lanark
A. M. Russell Ltd, Sinton Works, Gorgie Road, Edinburgh
Scottish Mechanical Light Industries Ltd, Scotmec Works, Ayr
Geo. Sellar & Son Ltd, Granary Street, Huntly, Aberdeen, Alloa and Perth
Shepherd's Engineering Works, Harbour Place, Wick, Caithness
Thos. Sheriff & Co. Ltd, West Barns, Dunbar
Wm Simpson, 28 Mid Street, Keith
J. & R. Wallace Ltd, Cotton Street, Castle Douglas
John Wallace & Sons (Agricultural Engineers, Glasgow) Ltd, 34 Paton Street, Glasgow, Perth, Cupar, Forfar, Laurencekirk and Stirling
Charles Weir Ltd, Townpark Works, Strathnaven, Lanarkshire.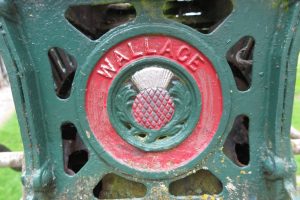 Agricultural merchants included:
The Angus Milling Co. Ltd, Meikle, Kirriemuir and Buckie
Associated Agricultural Oils Ltd, 10 Forth Street, Stirling
George Bruce & Co., 14 Regent Quay, Aberdeen
Alex Buchan, Brechin
Chemical Straying Co. Ltd, Chemical House, Glenearn Road, Perth
Gillies & Henderson Ltd, 59 Bread Street, Edinburgh, Leith Walk, Edinburgh and Cupar and haddington
Thomas Henderson & Co. Ltd, 121 St Vincent Street, Glasgow
J. & J. Kent Ltd, 1392 and 1396 gallowgate, Glasgow and 447 Caledonian Road, Wishaw
John McDougall & Co., 137 Cardross Street, Glasgow
Mitchell & Rae Ltd, Quay, Newburgh, Ellon, Huntly and Stuartfield
J. & W. Tait Ltd, Broad Street, Kirkwall, Orkney
Robert Walls & Sons, Stirling and Oban.
How many of these names do you recollect?