One of the makers of sowing machines in north-east Scotland was George W. Murray & Co., Banff Foundry, Banff.
In 1868 the company exhibited a one horse corn drill and a two horse corn drill at the Highland Show. In 1870 its sowing machines included a small sized corn drill, a medium sized corn drill, a combined land roller and grass seed sower as well as a turnip sowing machine. A few years later in 1877 they included a turnip and mangold sower, hand seed drill, and a broadcast sowing machine.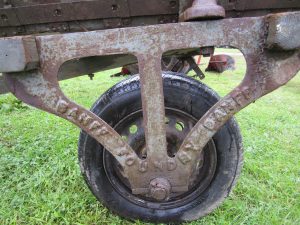 The company also made a range of other implements and machines, for which it was well-renowned and won a number of medals from the Highland and Agricultural Society of Scotland. In 1870 they included double furrow ploughs, double furrow ploughs with combined subsoilers, drill ploughs, horse rakes, a turnip cutter on wheels, zig zag harrows, corn bruisers and an oil cake breaker. The company was also one of the few Scottish implement and machine makers to exhibit its manufacturers internationally, doing so at the Vienna International Exhibition of 1873.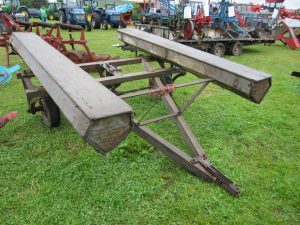 When G. W. Murray gave up his business in 1897, the Banff Foundry was taken over by Watson Brothers, which called themselves "Watson Brothers (successors to G. W. Murray & Co), Banff Foundry". Like George W. Murray, it also continued to make a range of agricultural implements and machines including reapers, turnip drills, field rollers and harrows. William Watson, one of the brothers, died in 1924, after which the Foundry changed ownership to become Banff Foundry & Engineering Co. Ltd. It continued in business until 1951 when a new company was proposed Banff Foundry & Engineering Co. (1951), Ltd which continued until 1954.
A letterhead from 1951 sheds some light on the earlier history of the company. It states "Banff Foundry & Engineering Co., Ltd, agricultural implement makers and engineers, incorporating G. W. Murray & Watson Bros. est. 1820."
There are still a few implements and machines from the Banff Foundry that can be seen around the vintage rallies today. When you look at them, you are reminded of a long-established and well-renowned Scottish business with an international reputation.
The seed barrows made by the Banff Foundry, were seen at the New Deer Show, July 2014.