As we have seen from a number of posts a small number of Scottish implement and machine makers moved their businesses, sometimes over a wide geographical area. This allowed them to grow and develop their businesses, and take hold of new opportunities. Some businesses also opened new premises in other parts of the country.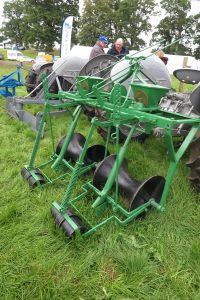 One business that developed over a number of geographical areas and undertook its work from a number of premisses throughout the country was George Sellar & Son of Huntly. By the early 1910s it was looking for opportunities to develop its business and have further opportunities for iron founding which was essential for increased plough and machinery production.
The local newspaper press charts the development of Sellar's iron founding premises at Alloa in 1914.
At the end of April 1914 the Daily Record notes that:
"A new industry-At Alloa Dean of Guild Couty plans were passed for the preliminary buildings of a new industry to be started at Longcarse Road, by Messrs G. Sellar & Sons, Huntly, agricultural implement makers, who intend opening a branch establishment. The old Sun Foundry will be reconstructed at a cost of several thousand pounds, and when the work is in full operation, about 200 hands will be employed."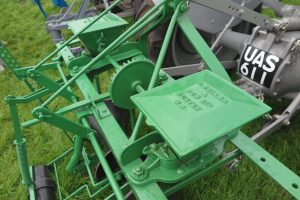 By the following month the Aberdeen evening express, wrote:
"It isn understood that Messrs George cellar and Son, agricultural engineers, Huntly, have got the transfer of a feu at Alloa, that of the Sun Foundry, in which they intend to start a branch of their works. It has not yet been decided on what scale this new establishment will be carried on, but there is no intention of removing the headquarters of the firm from Huntly, although some department or departments may be affected by this development. Alloa, a seaport on the Forth, is situated close to the Scottish coal and iron fields."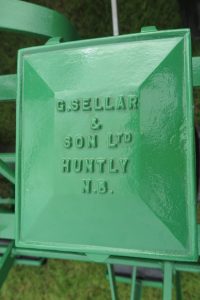 By October 1916 the firm was advertising itself in the Scottish agricultural press as G. Sellar & Son, head office, Huntly and works, Alloa. The company continued to refer to itself as being of Huntly and Kelliebank Works, Alloa, until well after the Second World War.