The implement maker Alexander Ballach started business as an agricultural implement and machine maker in Newton Stewart in the late 1890s. By 1914 he had moved to Leith where he was joined by his sons, Duncan and James; the company was styled as Alex Ballach & Sons. It undertook its business out of Manderston Street. The business was well-known for their wide range of implements and machines, including its combined turnip and manure sower, grain dryers, mills and manure spreaders.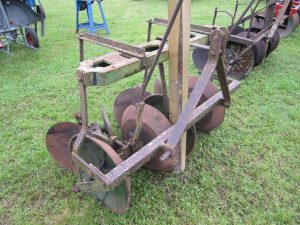 By the mid 1920s there were changes in the management and organisation of the business. In 1924 Duncan retired from the business. It was continued by Alexander, as sole partner. James and John L. Alexender's sons, later joined the business. James retired from the business in October 1936 and the business was dissolved on 27 October 1936.
John continued the business, but under a new name: J. L. & J. Ballach. The business was moved to Gorgie, Edinburgh, where it remained until the early 1960s (it later moved to Bankhead Avenue, in the new Sighthill Industrial Estate).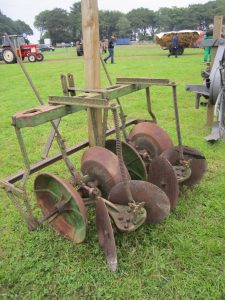 Further changes were afoot in the organisation of the firm. James retired in December 1946 and the firm was dissolved.
The business was carried on by John Leslie Ballach on his own account and under the same business name. Tht change was advertised in the Scottish agricultural press. On 22 November 1946 the Farming News announced: "John L. Ballach (late of J. L. & J. Ballach) begs to intimate he has commenced business on his own account under the name of J. L. Ballach & Co., agricultural engineers and agents, 36 Robb's Loan, Edinburgh".
However, there was a further change a few months later. On 3 January 1947 the Farming News announced: "John L. Ballach begs to intimate that he has taken over the business of J. L. & J. Ballach, Gorgie Implement Works, Edinburgh, which will again be carried on from the above address'".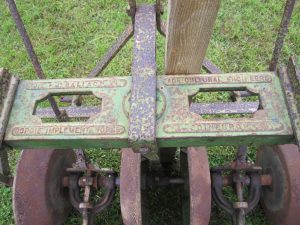 There were further changes in 1961. The firm became incorporated as a company limited by guarantee, as Ballach Ltd.
The name of Ballach was a well-known one to Scottish farmers and agriculturists. However, not all are aware of the significant changes to it. They helped to ensure that the business continued to trade, develop and flourish.
The photographs were taken at New Deer Show, July 2014.