Traction engine fans may very well question the title of this post. John Fowler & Co, and later John Fowler & Co. (Leeds) Ltd, have always been associated with Leeds, and in particular the Steam Plough Works. However, for a short period of time the company had business premises in Edinburgh to deal with its Scottish customers. It was the first of the traction engine makers to have a presence in Scotland, with Robey & Co., of Lincoln, having premises in Edinburgh in 1880, and then a post office box in Glasgow some years later. True, these companies had Scottish agents such as Alexander Jack & Sons, Maybole, James B. A, McKinnel, Dumfries, William Mears, Edinburgh and G. W. Murray & Co., Banff, either for short or much longer periods of time.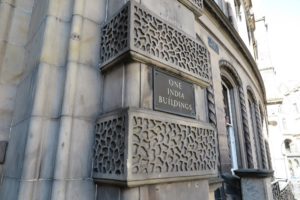 A dedicated presence meant that the company had a direct relationship with its customers. The company had its own representatives in Scotland from the second half of the 1850s. The name Mr Greig was well known to framers and agriculturists. He was George Greig, farmer, Harvieston, Kincardineshire, also brother of David Greig employed by Fowler's in Leeds. By 1869 Fowler's was involved in the patent of Pirie's double furrow plough (made by Thoomas Pirie of Kinmundy, Aberdeenshire) and in making and selling it. Mr Greig had started to advertise its for sale from his farm at Harvieston, but because of the great interest in it and Fowler's traction and ploughing traction engines, more extensive interests needed to be put in place.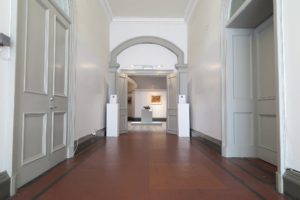 In 1869 Fowler's acquired the tenancy of an office in India Buildings, near to the Grassmarket and the agricultural district of Edinburgh. By the following year George Greig was named as the formal agents for Fowlers in Edinburgh. The company described itself in local trade directories as J. Fowler & Co., engineers, Leeds, George Greig, 1 India Buildings, Edinburgh, agent. The company advertised each week in the Scottish agricultural press, and the names Greig, Fowler and India Buildings were closely associated in the minds of the Scottish farmers and other agriculturists.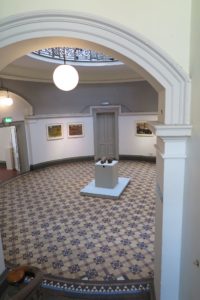 The tenancy appears to have been on a short-term basis. In 1874 the company had moved to 4 India Buildings. In 1878 the company was not able to get a room in India Buildings and had to move to nearby Giles Street for a number of months until it could get a further room back in 1879. The company remained at India Buildings until 1884.
During the years it spent at India Buildings, the company undertook extensive work in Scotland to promote and support the promotion, sale and use of double furrow ploughs, traction engines and steam ploughing engines and tackle. For example, it arranged trials of steam ploughing and cultivating tackle, provided advice for Scottish conditions, support to farmers and other agriculturists. It exhibited at the Highland Show as well as other agricultural shows, such as those in Ayrshire and East Lothian.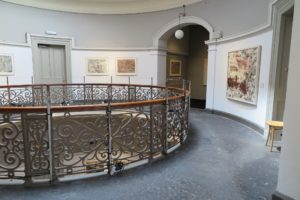 Its activities took place at a time when the use of steam on farms was well-established, steam ploughing had been tried and tested and was being used in increasing numbers in some districts of the country, especially East Lothian, Fife, Kincardineshire and parts of Aberdeenshire.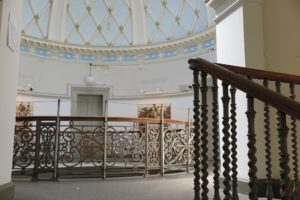 The company moved out of India Buildings when the market for steam ploughing and traction engines became difficult. After 1879 there started a period of agricultural depression which was to continue into the first decade of the twentieth century. With no strong demand for its products the company focused its sales from its Leeds headquarters.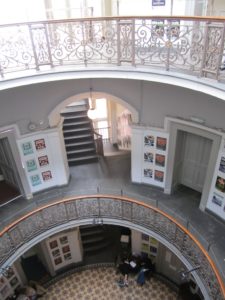 A few years ago India Buildings was open to the public at the time of the Edinburgh Festival. The photographs are of the premises at no 1. India Buildings.