If you were a farmer or an agriculturist in the north-east in 1919 you would have had a large number of agricultural implement and machine makers to undertake your business with. Some were small, trading locally in a parish or a small area. Others were well-known throughout the region. There were others that were well-known throughout Scotland and also much more widely throughout Britain, and indeed the world.
In may 1919 the North British Agriculturist published a description of some of the most noted traders. Some of their names were weak known until well-through the twentieth century.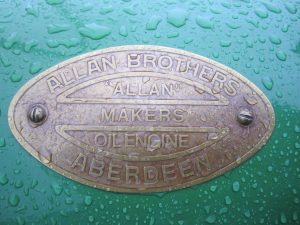 Richard S. Allan was head of the firm of Allan Bros., Ashgrove Engineering Works, whose large "shop" for the manufacture of oil engines adjoins, and is very familiar to frequenters of the Royal Northern Society's yard at kittybrewster. The NBA noted "it is a good number of years since Mr Allan, along with his brother, Mr Jas S. Allan, now in retirement in a farm, began the manufacture of oil engines, and developed a reputation for a sweet-running substantial engine, second to none turned out in Scotland."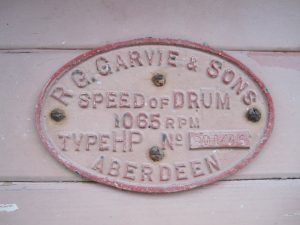 R. G. Garvie, the NBA noted, was "ably assisted in business by his two sons, trades under the style of R. Garvie & Sons. He has had a lifelong connection with the implement trade. Apprenticed as a joiner, in his early days he became expert in all wood-working machinery. In 1876 he joined the firm of Ben Reid & Co., and after a long connection with that firm in the Bon Accord Worksm he ultimately acquired premises on his own account, and has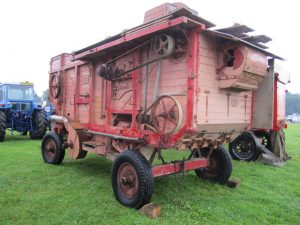 specialised in broad casters and thrashing machines. It is questionable, so far as thrashing machinery is concerned, if any one firm has supplied more thrashers of the medium and small type to Ireland and Scotland, and all parts of the country, where such sizes of machines are useful.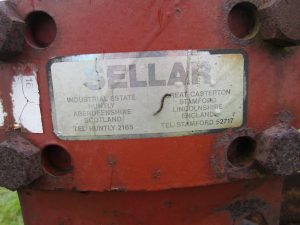 Another well-known person was Alex Pirie, JP "of that old established and celebrated firm for plough production-George Sellar & Son Ltd, Huntly. Mr Pirie has risen to his present position by his own individual efforts. From his knowledge both theoretically and practically of what is required for high cultivation on the farm, it can be truly said of him that in the North of Scotland no man has accomplished greater things in the introduction of harvesting machinery, ploughs, and general cultivation implements. He is a man of wide outlook and sympathies, and in the midst of a busy life takes a keen interest in the schooling of children, and is a member of the Education Authority for his district."
Wm Reid of Reid & Leys, Aberdeen, was an "old landmark amongst the agricultural traders in the North-East, and has for a very long period of years, in his conveniently situated premises in madden Street, carried on a trade in agricultural seeds as well as machines. He has a wide knowledge and experience, and has the reputation of being one of the most trustworthy men in the agricultural providing trade.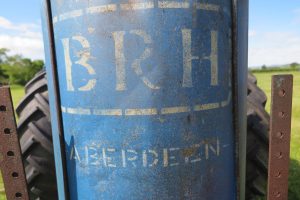 The well-known firm of Barclay, Ross (later Barclay, Ross & Hutchinson), was represented by Robert R. Ross, the "well-known joint secretary of the Royal Northern Agricultural Society, the affairs of which he conducts along with the assistance of his energetic and obliging partner, Tom Hutchison." The business was founded by Mr Barclay, brother of the famous MP who took a great part in agricultural legislation in "bygone years".
Eric Shearer was of the firm Shearer Bros, Turriff. The NBA noted that "Mr Shearer has laid himself out to manufacture thrashing machines, and has a well-equipped establishment of modern labour-saving machinery. He has specialised in a small-sized thrashing machine, on the merits of which he has built up a large and steady-going business in many countries throughout the world.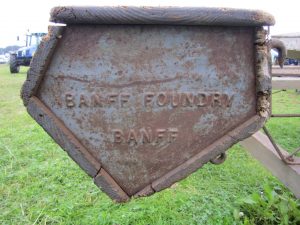 William Watson was of Watson Bros., Banff Foundry. The NBA noted that "Banff Foundry has long been known to agriculturists not only in this district but throughout the whole country. It was in it that the first practical potato planter was made, when the business was in the lands of the late W. G. Murray. Since the steam drifter came into vogue, the Messrs Watson have done a large business in engineering these and during the war years the firm was exclusively engaged on repair work for the Government, although the implement business was still carried on. Mr Watson is one of the brothers in the business, and under their management the traditions of their predecessors is fully maintained.
Charles F. Watson was another well-known implement and machine maker. His company Chas. F. Wilson & Co., were located on the Links in Aberdeen. According to the NBA "Mr Wilson has for long been engaged in the oil-engine business, and has a good trade, especially with India and the Colonies."
Around the rallies in north-east and indeed throughout Scotland, you can still see manufactures from these eminent traders. They represent some of the best Scottish agricultural implements and machines made and sold in Scotland.
The photographs were taken at the New Deer Show, July 2014.