Reid & Leys was a well-known agricultural implement and machine maker in Aberdeen that was already in business in 1885. By 1889 it described itself as a seedsman and implement agent. A decade later it was a seedsman and implement manufacturer with implement works at Wellington Road; it became renowned for these well into the twentieth century.
For much of the period when it traded, its sphere of influence was largely Aberdeenshire and the north of Scotland. It largely exhibited at the Highland Show when it was being held in the Aberdeen, and Inverness show districts. By the 1950s it started to attend the shows in the south of Scotland: Paisley, Kelso, Dundee, Dumfries and Edinburgh.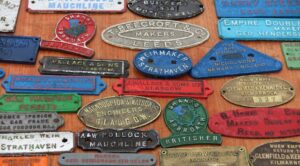 The company's manufactures included its ploughs. It also entered its "Don" tractor manure distributor" for the new implement award at the Highland Show in 1948.
The Aberdeen press and journal provides an obituary of William Reid founder of the company on 1 May 1934:
"The death occurred yesterday at his residence, 10 Hosefield Avenue, Aberdeen, of Mr William Reid, managing director of Messrs Reid & Leys, Ltd, seedsmen and implement manufacturers, 8 Hadden Street, Aberdeen. 
Mr Reid, who was in his eighty-third year, was widely known and highly esteemed by the agricultural community in the north. Recognised as one of the oldest and most expert seedsmen in Aberdeen and district, his advice was often sought by his fellow tradesmen.
Mr Reid's business, the jubilee of which was celebrated two years go, has a trade that extends over a remarkably wide area. Not only does it have a connection throughout Britain and Ireland, but implements are used by customers as far distant as India and West Africa. Mr Reid, who built up his business entirely by his own efforts, was the maker of the famous Don and Aberdeen plough, which is used throughout the country.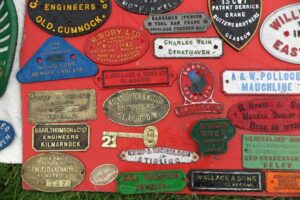 Mr Reid was a native of Friockheim, Forfarshire, where he served his time in the seed trade. He went north at an early age and for some years was employed at Brechin. In 1879, Mr Reid started at Aberdeen the business which he directed up to the time of his death. He travelled for his firm until his eightieth year.
He was deeply interested in the North of Scotland College of Agriculture and was a keen follower of the seed trials conducted by it.
Outside his profession, Mr Reid's greatest interest in religious work, in which he himself took no small part in Aberdeen. He was a member of the South UF Church and conducted services at the church's mission in John Street. He also preached at various places, including the Gallowgate Mission and Morningside Hospital.
Mr Reid is survived by a son and a daughter. His son, Mr A. Maitland Reid, 32 Springfield Avenue, Aberdeen, will carry on the business in Hadden Street. Miss Reid is a school teacher in Aberdeen.