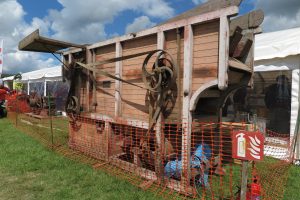 It isn't often that we feature articles of mills makers from Fife. But there were a number of mill makers in Fife. In the early 1920s one of them was the Balmoral Engineering Works Co., Nelson Street, Tayport. The business exhibited at the Highland Show at Perth in 1924, where it had 4 exhibits.
The firm had a short but colourful existence through one of its engineers, R. G. Begg. For a time he carried on business in Dundee. This was followed by a move to Tayport (as Balmoral Engineering Works Co.), and then to Blairgowrie, where he was working in 1929, under the name of R. G. Begg & Sons, at Mill Street, Blairgowrie. Beg's business activities were not successful with his business being carried on by his wife for a number of years.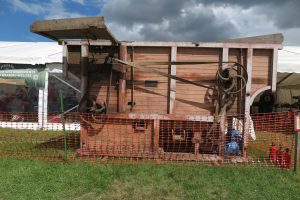 The Balmoral mill at the Fife Vintage Agricultural Machinery Rally, June 2017, appears to date from around the 1920s, if not before then. It makes for an interesting story in the agricultural implement and machine makers: of businesses that were short-lived, also moving around the country, wives managing businesses, and family run businesses.